Hey everyone, I'm so sorry I haven't posted regularly; I've lacked inspiration to post lately, and when I come up with an idea, something malfunctions and I lose all my work! I'm pretty sure I'm cursed. Thankfully, I was inspired by a post by Belle's Bookshelf to find the perfect GIF that emulates some of my favorite (and least favorite) books out there. Without further ado, let's get started!
Vicious by V.E. Schwab
In short: Two antiheroes with a complicated past are determined to hunt each other down. This book stressed me out in the best way possible.
the GIF:
The Final Empire by Brandon Sanderson
In short: A high fantasy novel following a group of rebels who have the ability to draw power from certain metals. It's hard to explain, but just know that IT'S AWESOME.
the GIF:

The Book Thief by Markus Zusak
In short: Any World War II historical fiction is bound to hit me right in the feels. The Book Thief is no exception.
the GIF:
Miss Peregrine's Home for Peculiar Children
by Ransom Riggs
In short:
A creepy, dreamlike read featuring children with mysterious powers and a mysterious past. I'm not usually into ~spooky~ books, but I was hooked from the start.
the GIF:
The Unbecoming of Mara Dyer
by R.C. Lewis
In short:
A girl wakes up in the hospital with little recollection of how she got there. She meets a mysterious bad boy (who is actually adorable). Supernatural shenanigans ensue.
In a GIF: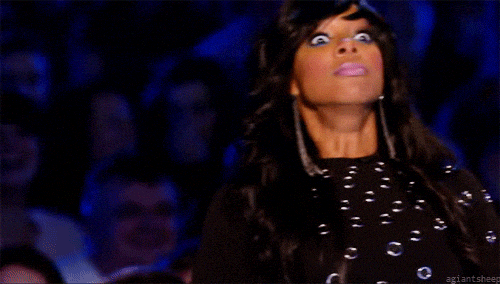 All the Light we Cannot See
by Anthony Doerr
In short:
Another WWII historical fiction, but this one ripped my soul into tiny pieces. I LOVED IT.
The GIF: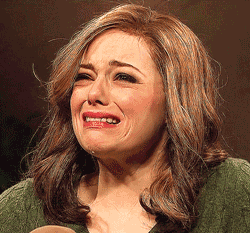 Since You've Been Gone
by Morgan Matson
In short:
Shy girl's BFF ~mysteriously~ disappears but leaves a list of totally crazy stuff for shy girl to do while she's gone!!! The hype was so real for this book, but I found it boring and didn't even get around to finishing it.
The GIF:
Cinder
by Marissa Meyer
In short:
The first book of futuristic fairytale retellings in The Lunar Chronicles series. If you like reading about fierce female protagonists who get stuff done, this is the series for you.
The GIF:
Stitching Snow
by R.C. Lewis
In short:
Similar to The Lunar Chronicles, but with bland characters and a generic plot. DNF.
The GIF:
Jane Eyre
by Charlotte Bront
ë
In short:
I wanted to end this with one of my favorites! This book is a beautiful Gothic romance that I didn't expect to love so much. It pretty much stole my heart.
The GIF:
Well, there you have it! Thanks again to
Belle's Bookshelf
for making the original post. I'd love to make this into a series if you guys like it!
Thanks for reading,
Annie
Indoor Sojourner