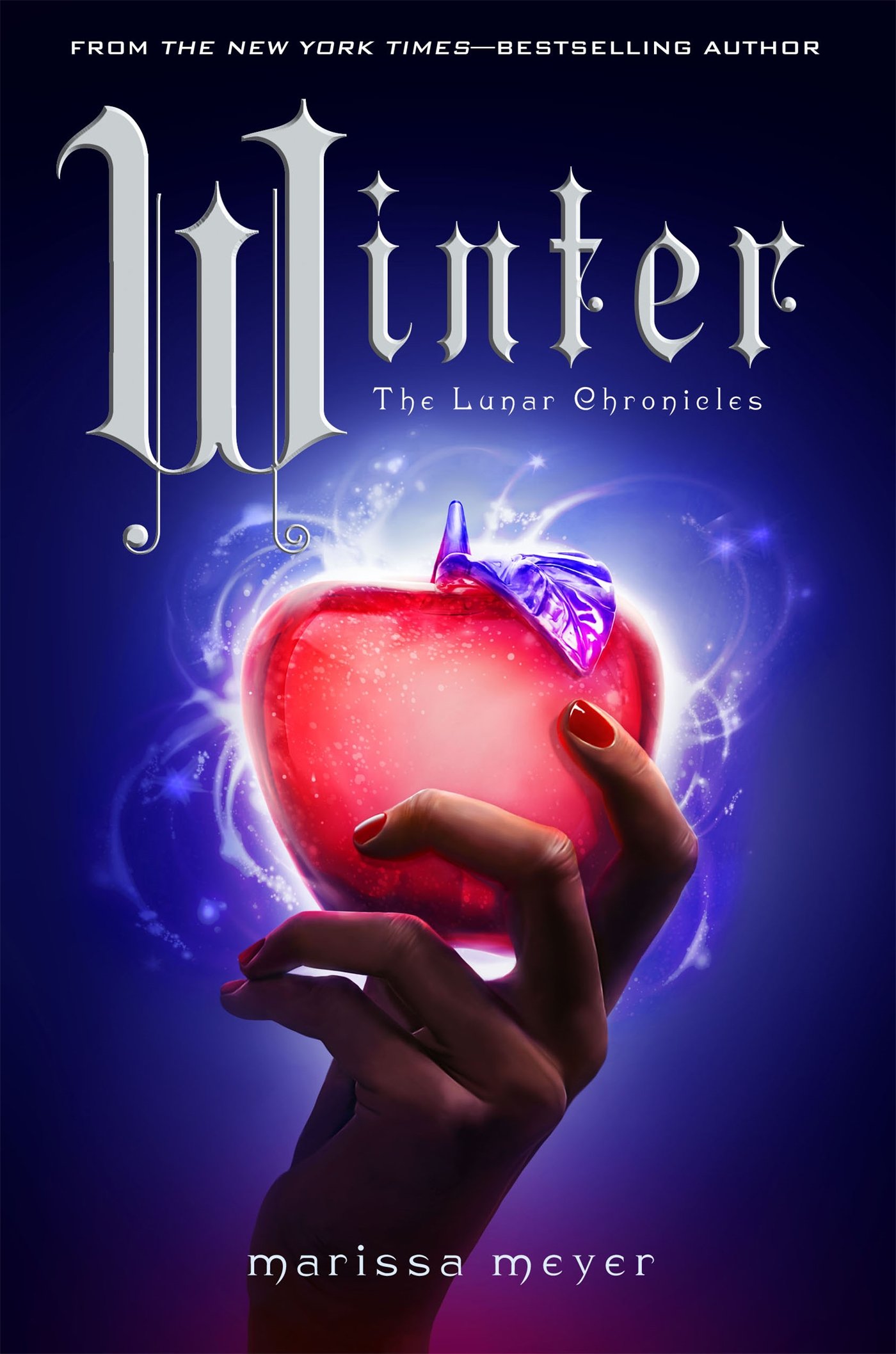 Rating:
5/5 stars
Published:
November 10th, 2015 by Feiwel and Friends
Synopsis:
Princess Winter is admired by the Lunar people for her grace and kindness, and despite the scars that mar her face, her beauty is said to be even more breathtaking than that of her stepmother, Queen Levana.

Winter despises her stepmother, and knows Levana won't approve of her feelings for her childhood friend—the handsome palace guard, Jacin. But Winter isn't as weak as Levana believes her to be and she's been undermining her stepmother's wishes for years. Together with the cyborg mechanic, Cinder, and her allies, Winter might even have the power to launch a revolution and win a war that's been raging for far too long.

Can Cinder, Scarlet, Cress, and Winter defeat Levana and find their happily ever afters?
Goodreads |
Amazon
Other books in the series:
Cinder (Book 1)
,
Scarlet (Book 2)
,
Cress (Book 3)
Honestly, I was reluctant to pick up the last installment of The Lunar Chronicles.
It wasn't because I was afraid it would be disappointing, or because the 827 page book was intimidating; I simply didn't want these fantastic fairytale retellings to come to an end. The Lunar Chronicles was one of my favorite series, and I'm a little sad that it's all over (
for the most part
). However,
Winter
was everything I wanted and more in a series conclusion.
Even though this book was massive, the pacing was perfect. Whenever the group solved a problem, it seemed like five more would come along and there was never a dull moment in between. Meyer also managed to properly balance the multiple points of view; in other books with lots of perspectives, I tend to favor at least one over the others, but I found myself enjoying the voices of
Winter
equally.
With that said, my favorite part of this book was its complex characters. Winter and Jacin brought even more perspective to the Lunar Chronicles world, and I especially loved reading from Winter's unreliable point of view. However, the award of Most Developed definitely goes to Cress and Thorne; While Cress began to gain a sense of courage and self worth, Thorne put his brash, overconfident persona to the side and showed a bit of vulnerability. Of course, I loved all of the pairings in this book, but I think these two couples really shone.
As a whole, the Lunar Chronicles series is a completely unique twist on four of the fairy tales many of us have grown to love, and
Winter
blends all of them together in a cohesive way. While the premise will bring you in, you'll get hooked by the wild plot and lovable characters.
Thanks for reading,
Annie
Indoor Sojourner
Twitter
·
Instagram
·
Goodreads
·
Pinterest
· Bloglovin'