2015 was a pretty great reading year for me; Out of the 40 books I read, there were only a few that disappointed me, and I gave most of them four and five star ratings on
Goodreads
. After some deliberation, I managed to make a list of five books I read this year that stood above the other 35.
Instead of making a normal list and writing a couple of heartfelt paragraphs about each book, I chose five different GIFs that express how I feel about them more than words probably could. Honestly, choosing the GIFs was harder than choosing the books themselves. XD
5. The Walled City by Ryan Graudin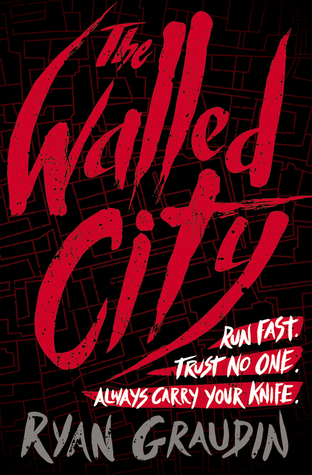 Synopsis: DAI, trying to escape a haunting past, traffics drugs for the most ruthless kingpin in the Walled City. But in order to find the key to his freedom, he needs help from someone with the power to be invisible....
JIN hides under the radar, afraid the wild street gangs will discover her biggest secret: Jin passes as a boy to stay safe. Still, every chance she gets, she searches for her lost sister....
MEI YEE has been trapped in a brothel for the past two years, dreaming of getting out while watching the girls who try fail one by one. She's about to give up, when one day she sees an unexpected face at her window.....
In this innovative and adrenaline-fueled novel, they all come together in a desperate attempt to escape a lawless labyrinth before the clock runs out.
In short:
I expected this book to be filled with action and suspense (and it definitely was), but I didn't expect to get so emotionally invested in the pain and struggles of the three main characters.
The GIF:
4.
Vengeance Road by Erin Bowman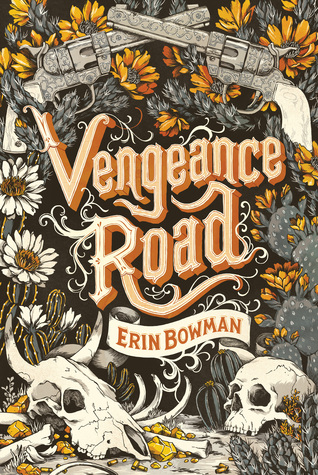 Synopsis: When her father is murdered for a journal revealing the location of a hidden gold mine, eighteen-year-old Kate Thompson disguises herself as a boy and takes to the gritty plains looking for answers—and justice. What she finds are untrustworthy strangers, endless dust and heat, and a surprising band of allies, among them a young Apache girl and a pair of stubborn brothers who refuse to quit riding in her shadow. But as Kate gets closer to the secrets about her family, a startling truth becomes clear: some men will stop at nothing to get their hands on gold, and Kate's quest for revenge may prove fatal.
In short:
Like The Walled City, Vengeance Road had plenty of grandiose action scenes, but the way Kate deals with her internal conflict and her relationships with the other characters makes the book truly shine.

The GIF:
3.
Winter (The Lunar Chronicles, #4) by Marissa Meyer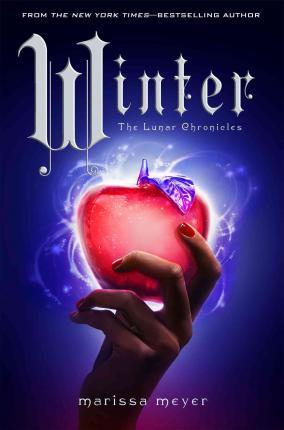 Synopsis:
Princess Winter is admired by the Lunar people for her grace and kindness, and despite the scars that mar her face, her beauty is said to be even more breathtaking than that of her stepmother, Queen Levana.
Winter despises her stepmother, and knows Levana won't approve of her feelings for her childhood friend—the handsome palace guard, Jacin. But Winter isn't as weak as Levana believes her to be and she's been undermining her stepmother's wishes for years. Together with the cyborg mechanic, Cinder, and her allies, Winter might even have the power to launch a revolution and win a war that's been raging for far too long.
Can Cinder, Scarlet, Cress, and Winter defeat Levana and find their happily ever afters?
In short:
Winter
is the last book in a series of fairytale adaptations. Of course the plot was a bit predictable, but it's the journey in between that counts, right? Marissa Meyer gave four well known and well loved characters a fresh start, and I couldn't get enough of this story.
The GIF:
2.
Vicious by V.E. Schwab
Victor and Eli started out as college roommates—brilliant, arrogant, lonely boys who recognized the same sharpness and ambition in each other. In their senior year, a shared research interest in adrenaline, near-death experiences, and seemingly supernatural events reveals an intriguing possibility: that under the right conditions, someone could develop extraordinary abilities. But when their thesis moves from the academic to the experimental, things go horribly wrong. Ten years later, Victor breaks out of prison, determined to catch up to his old friend (now foe), aided by a young girl whose reserved nature obscures a stunning ability. Meanwhile, Eli is on a mission to eradicate every other super-powered person that he can find—aside from his sidekick, an enigmatic woman with an unbreakable will. Armed with terrible power on both sides, driven by the memory of betrayal and loss, the archnemeses have set a course for revenge—but who will be left alive at the end?
In short:
Two antiheroes with a complicated past are determined to hunt each other down. Filled with twists and turns, this book stressed me out in the best way possible.
I know I already featured this in a previous reviews in a GIF post and gave it a full review, but Vicious is so wonderful that it deserves plenty of attention.
The GIF: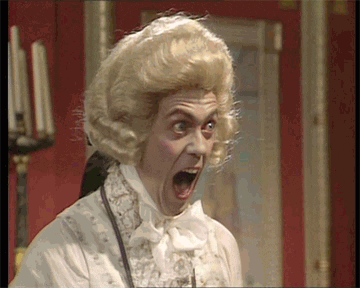 1.
The Hero of Ages (Mistborn, #3) by Brandon Sanderson
Synopsis (WARNING-SPOILERS):
Tricked into releasing the evil spirit Ruin while attempting to close the Well of Ascension, new emperor Elend Venture and his wife, the assassin Vin, are now hard-pressed to save the world.This adventure brings the Mistborn epic fantasy trilogy to a dramatic and surprising climax as Sanderson's saga offers complex characters and a compelling plot, asking hard questions about loyalty, faith and responsibility.
In short: Like I said in a previous Reviews in a GIF, The Hero of Ages (and the Mistborn series in general) ruined me. I'm still not over the ending. I LOVED IT. IT WAS BEAUTIFUL. I CAN'T PUT A COHERENT SENTENCE TOGETHER ABOUT THIS BOOK.

The GIF:


What were some of your favorite reads this year? Were any of them on this list? Let me know in the comments!
Thanks for reading,
Annie
Indoor Sojourner
Twitter
·
Instagram
·
Goodreads
·
Pinterest
· Bloglovin'